You are wondering which are the best hotels in Bordeaux ?
Here is an article that will help you to find the perfect place to stay in Bordeaux city center or in the middle of the vineyards.
Most of our clients are asking us which are the Best Hotels in Bordeaux and in which area they should  stay during their trip.
So we have made a selection of the ones that are, according to us, a combination of the best locations, comfort and quality of service.
In which area should you stay ?
First you have to make up your mind so as to know if you prefer to stay in a Guesthouse in the city center or want to get the full experience of a Palace located next to the most famous wineries.
Staying in the city center is much more strategic if you wish to stay several days to discover the Bordeaux Wine Region. From Bordeaux city we can drive all around the best appellations in 45 minutes (right bank or left bank for example). You will also have easy access to the best restaurants, shops, wine bars and have the possibility to discover the historical city center.
Sleeping directly in the wine regions like Pessac Leognan or Medoc will be a completely different stay and organisation but it will surely be more relaxed and romantic.
We have listed the hotels in fonction of their location as followed.
Best hotels in Bordeaux city center :
A bit outside the city center :
Best Bed&Breakfast in Bordeaux city center :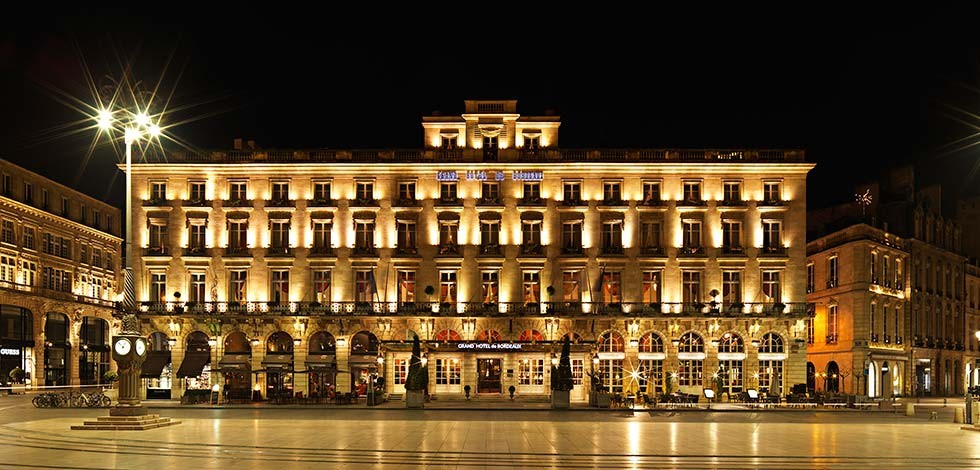 Best hotels in Bordeaux wine region :
Saint Emilion
Pessac Leognan
Medoc
Of course if you need transportation to get to these Hotels and Chateaux, we are here to help you getting there safely.
We really hope this selection will help you finding the best place for your stay in our home region.
If you have any other questions, please email us at : contact@bordeaux-elite.com
Paul.